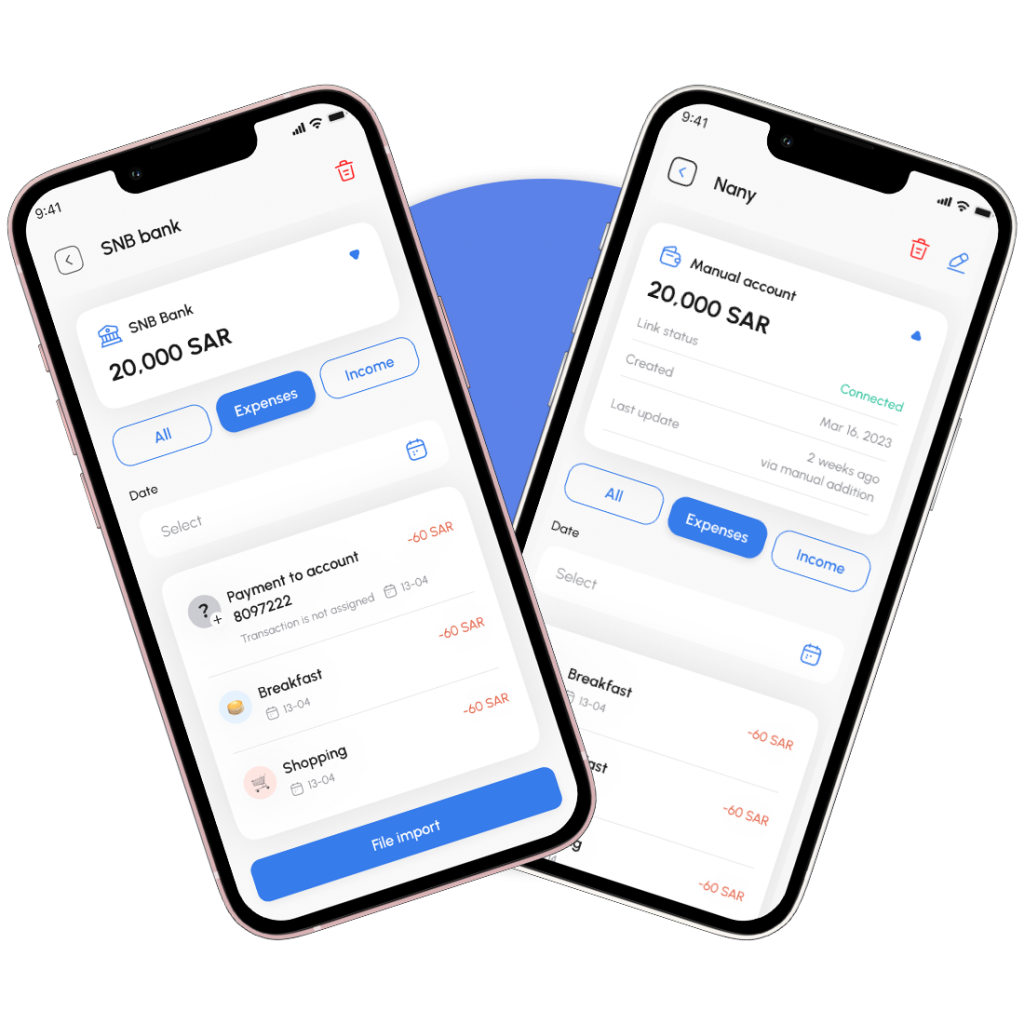 For easier financial management
Start your path to financial freedom – download the Riyalak app today!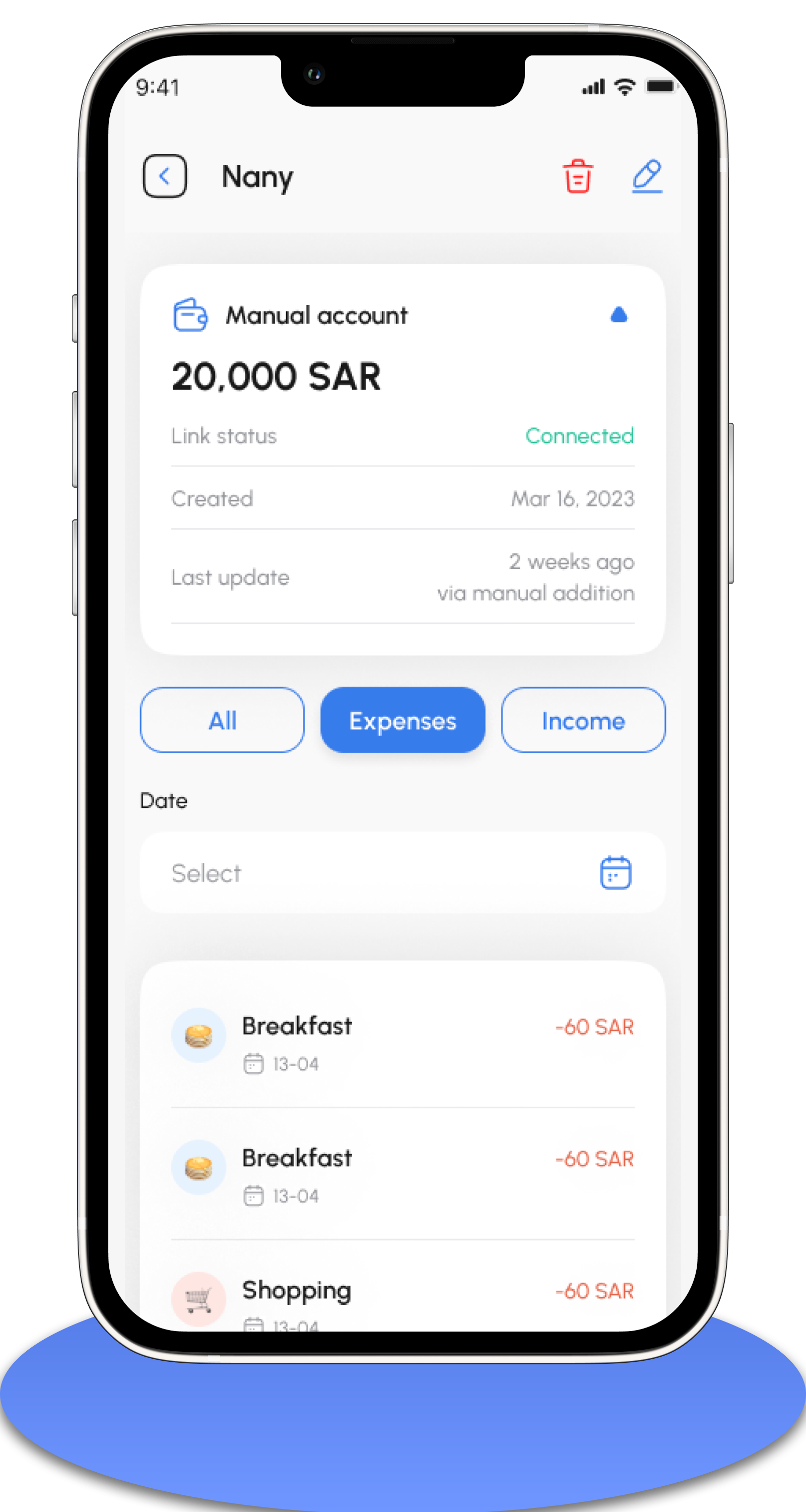 Riyalak is an application to manage your money and rationalize your expenses. The application helps you know all the details of your daily, monthly, and annual expenses, including where, how, and on what you spent every riyal you own. The idea arose from our constant pursuit to achieve the highest levels of financial management for the customer, fully aware of all the details of his expenses from various accounts and bank cards, because it is the best way to reach ideal financial management.
Building a solid financial culture in the Arab community and encouraging it to seek to build a stable financial future and reduce poverty and destitution by improving the level of financial and economic awareness among all members of society.
Be fully aware of where your salary goes
The system combines all bank accounts into one application to facilitate the calculation of expenses and their classification
Saturday – Thursday
From 9:00 A.M. to 6:00 P.M.